This content has been archived. It may no longer be relevant
October's Reddit KAL are these pretty fingerless gloves called Vancouver Fog.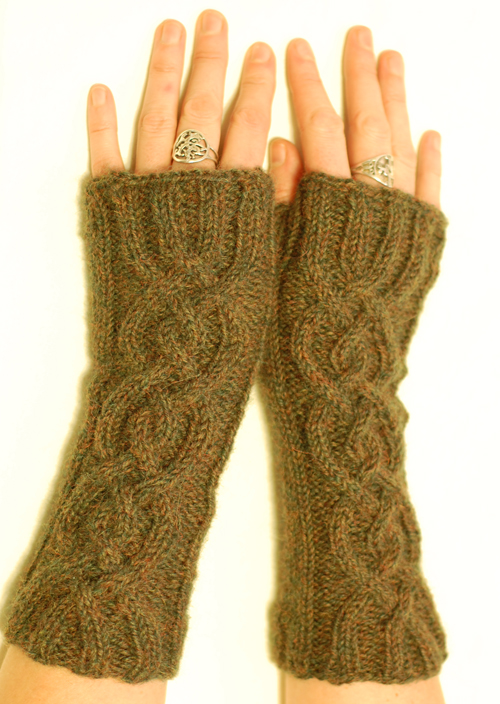 But just my luck they are done in Berroco Ultra Alpaca. I have a bunch of Berroco Ultra Alpaca Fine, but no regular. And buying new yarn to make something for myself isn't really an option at the moment. But I do see several people have done them in Naturally Caron Country, which I do have… but I found a coat pattern I was going to use that for,
which would leave me enough yarn to do about ONE of the Vancouver Fogs (not one pair – just one). So, do I try to modify the coat pattern to give me enough, and then have a matching coat and gloves – because I do think those would look nice together, but I'm using 7 skeins of 1 color and 4 of another, so I'd have to figure out how to make everything look nice without looking like I'm just trying to make do with what yarn I have – or do I experiment with two strands of Borroco Ultra Alpaca Fine held together? Decisions decisions…
I did get yarn to make that Saturn Sweater. Here's the sweater in case you don't feel like clicking through below…
It's made using Charcoal Grey, which in person seems awfully dark to me, so I considered getting a Heather Grey instead… but for some reason the skeins of that were smaller, and I would have had to buy more. So Charcoal Grey it is! Though I will likely go with something other than the orange and brown for the embellishments, as that makes it look awfully fall-ey and I'm hoping to wear it into the winter… maybe just various blues?
Today I started some grey socks which are suppose to be for my brother, because he bought the yarn… but they would go so nicely with this sweater. So do I let them go, or do I keep them for myself and buy some more of the same yarn later and make him some? Decisions decisions…